Pampa High School
Class of 1965
In Memory
Paula Schaub (Longbine)
Paula Jean Schaub-Longbine (1947-2020)
Funeral services for Paula Longbine, 73, will be held at 10 a.m. Friday, August 14, 2020 at Childress Cemetery with Randy Wilson officiating. Burial will follow under the direction of Johnson Funeral Home.
She passed away Saturday, August 8, 2020 in Amarillo.
She was born June 3, 1947 in McLean to Clyde William Schaub and Bonnie Jean Meathenia Schaub. She is a graduate of Pampa High School and a runner-up in the 1968 Top-O-Texas beauty pageant. She was a graduate of Texas Tech University and held a real estate license in the State of Texas. Paula was a dedicated and caring social worker for over 20 years for the State of Texas where she helped so many people. Paula retired from the State of Texas in 2007.
Paula and Johnny Longbine were married on September 31, 1980 in Hollis, Oklahoma and Paula became a Childress resident.
Paula loved antiques and going to estate sales and opened an antique store, The Wild Plum. She also loved tending her flowers in the garden and at JT's every day. Paula loved JT's and was loved by her employees and her customers alike. She also loved her dogs and cats, but most of all, she loved her grandkids. She would stop anything she was doing to talk to her grandkids.
She was preceded in death by her parents; her husband, Johnny Longbine and two brothers, Robert Schaub and Dewayne Schaub.
Survivors include two sons Josh Longbine and wife, Nichole, of Amarillo and Mark Mercer and wife, Jennifer of Greensboro, Georgia; a daughter, Leia Longbine Buddin and husband, Glen, of Childress; grandchildren Ellis Mercer, Major Mercer, Barett Longbine, and Brynlee Longbine; great grandson Jaxson Mercer; grandchildren Tabor Morris and wife, Jamie and Tanner Morris and wife, Alicia and a great-grandson Weston Morris.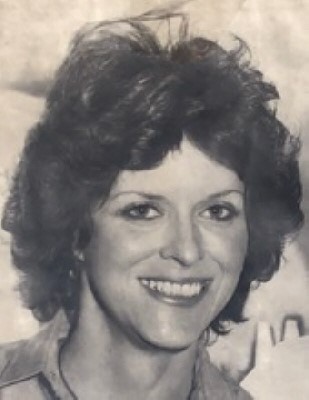 From Paula's cousin David Schaub (with permission)...
...
"Pam, this is info I have just recently gotten. Paula and her husband Johnny sold JT's because they both were in failing health. This year Paula suffered a broken pelvis in a fall and spent some time in the hospital. Johnny was at home in Childress and was very weak. Her children decided that she could not go back home and put her in a facility in Amarillo. She was also exibiting signs of dementia and maybe the beginnings of Alzheimer's Disease.
Johnny's condition deteriorated and he died in early summer. Paula's condition worsened also and she probably had pneumonia and passed on 8 Aug.
Paula was a very private person. A daughter in Childress and son in Amarillo (where Paula died) were taking care of everything."
Now ... go give your loved ones a tender kiss, huge hug, and a loving "I love you!" We need to count our blessings!