Pampa High School
Class of 1965
Grapevine, Texas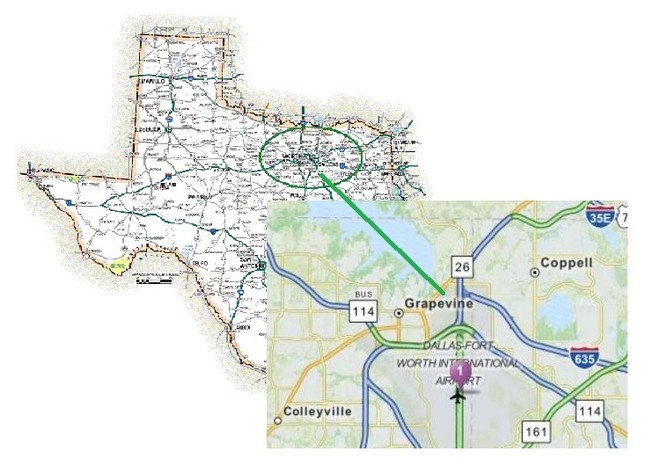 About Grapevine
Grapevine is centrally located between Dallas and Fort Worth, five minutes from Dallas/Fort Worth International Airport and one of the best places to visit in Texas. The sophisticated and charming city of Grapevine is the perfect location for your Texas meeting, convention or leisure getaway.

Experience Texas hospitality with a Grapevine twist. The city revolves around Historic Main Street, where boutiques, jewelry stores, locally-owned restaurants, the Grapevine Vintage Railroad, winery tasting rooms, art galleries and fine art working studios await - all held within the beautiful backdrop of Grapevine's Historic Downtown. Shop at the mega-Grapevine Mills mall or enjoy the beauty of Lake Grapevine. Play golf on courses like Cowboys Golf Club, the only NFL-themed golf course; the Grapevine Golf Course, one of the best municipal courses in the nation or Bear Creek Golf Course.
DURING OUR REUNION:

Spend a few hours roaming Historic Downtown Grapevine for dining and shopping OR golfing at area golf courses with classmates. If you are interested ... Let us know. We are making plans for those of you who want to spend part of your reunion golfing or "exploring" this tourist haven!
GOLFING: Do you want to play a round of golf with your classmates? This is being planned for both the men and women at our reunion. (March 5 Jerry Goodwin shared information with classmates about the Golf Plans for both Friday and Saturday during our reunion. Reservations have been made at both the Grapevine Golf Course and the Frisco Lakes Golf Course. Be sure to read his article: "Jerry Goodwin - Golf" Jerry Goodwin-Golfing. It can be found under the tab located on the left hand side of the site. Also, check out the Class of '65 Photo Gallery where photos of both golf courses have been posted.)
HISTORIC DOWNTOWN MAIN STREET, GRAPEVINE: Are you interested is spending Friday afternoon or Saturday morning or afternoon touring Grapevine's Main Street to explore the various shops and eat lunch in a downtown restaurant? Arrangements will be made with the Hilton DFW Lakes to takes groups to Historical Downtown Grapevine.
Go to www.grapevinetexasusa.com for more information on Grapevine.